Fast, Friendly Service
Our expertly trained pharmacists and friendly staff pride themselves on making sure your pharmacy experience exceeds expectations. Visit us today and let us take care of you.

Free local delivery available within a 20-mile radius.

A paperless solution to learn more about your medication.

Combine your meds into easy to use packs.
See What Our Patients Are Saying About Us
I could not find a certain medication. I called at least 9 other pharmacies and no matter how carefully I approached them, they were all rude and unwilling to hardly even look for the medication. I cannot believe how customers are treated these days. That being said, when I called this pharmacy, they were helpful, patient and so friendly. It makes me want to transfer the prescriptions of my whole family to Carlisle pharmacy. Excellent experience!
They fix things if there's ever a problem which is really difficult to get with the larger chains. Whenever anyone whines about their pharmacy, I tell them to go here. Even if you have the usual trouble, they'll at least try to help.
This is the best pharmacy. They care so much about their customers. They deliver meds to my father with early dementia and they'll call if they aren't able to reach him for more than a day to make sure he is ok. Their delivery process is smooth and easy with friendly drivers. Everyone is so friendly and easy to work with. Especially Rachel…she is fantastic!! Really appreciate this incredible local business.
❮
❯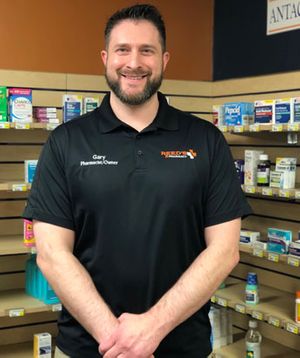 Gary Reed, Pharm. D.
Brookville & Carlisle Pharmacist / Owner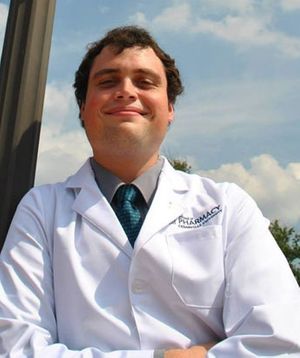 Paul Bicknell, Pharm. D.
Brookville Pharmacist / Owner
Our Locations
Carlisle Pharmacy
771 Central Ave., Carlise, OH 45005
Phone:
(937) 806-8470
Fax:
(937) 806-8473
Email:
carlislerx@gmail.com
Hours:
Monday-Friday: 9:00am – 7:00pm
Saturday: 9:00am – 3:00pm
Sunday: closed
Closed for Lunch: 12:30p.m.-1p.m

Reed's Pharmacy
428 N. Wolf Creek St., Brookville, OH 45309
Phone:
(937) 770-4381
Fax:
(937) 770-4383
Email:
reedspharmacy@hotmail.com
Hours:
Monday-Friday: 9:00am – 7:00pm
Saturday: 9:00am – 3:00pm
Sunday: closed
Closed for Lunch: 12:30p.m.-1p.m